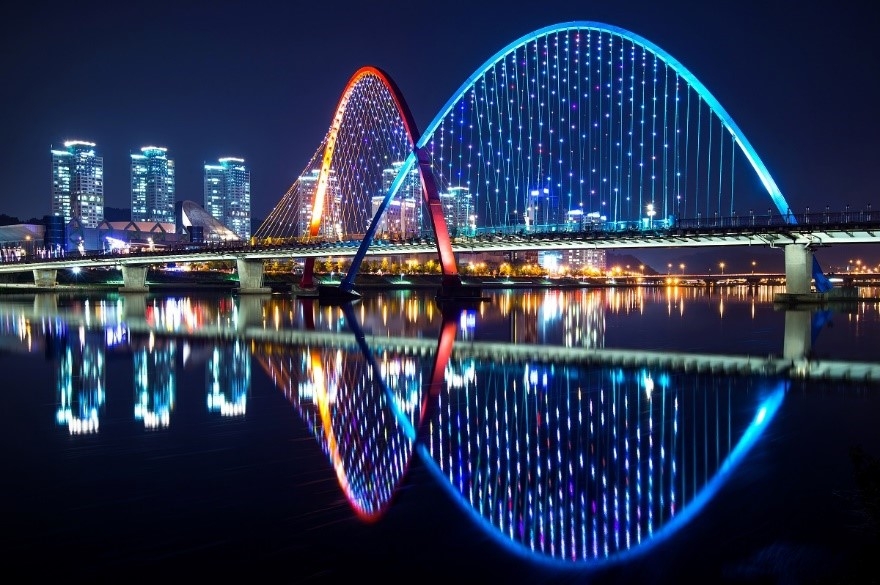 As the fifth largest metropolitan in South Korea, Daejeon Metropolitan City is also known as the Silicon Valley of South Korea. Aiming to be a city with a high-tech science centre, and green for an eco-friendly community, Daejeon is the home of technology industry research and development, such as R&D of Samsung, LG, and more. The city is a housing up to 98 public and private research institutes and universities including the well-known KAIST (Korea Advance Institute of Science and Technology).
Daejeon links and collaborates with 13 cities that focus on technology advancement with Seattle, Nanjing, Sapporo, Novosibirsk, Brisbane, and many other cities. Daejeon can make good use of the advanced technology for their economy and tourism. 
Not only offering science museums, but Daejeon is also able to combine its culture and technology to pull the attention of both foreign and domestic tourists to visit places such as theme parks, science parks, Historical Park museum of education, and more. 
Daejeon once hosted the Global Startup Festival in 2019, which also became an event to show the world that Daejeon pursued the development of approximately 2000 technology startups with the help of Daedeok Innopolis, KAIST, and Daejeon Tech Incubator Program for Startups Town. Daejeon also aims to attract more investors by holding more international events that will let more people know about the potential of this city.